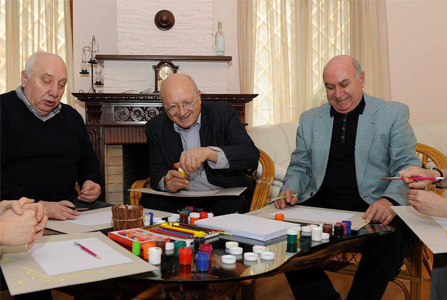 Package includes:
•Art program, optional:
• Painting
• Music
• Dance
•SPA procedures, optional:
• Ofuro (cedar barrel)
• Finnish steam bath
• Armenian Royal bath
• Capsule
•Healthy and delicious meal
The package is:
• For couples. Art program is useful for couples, as it helps to better understand and recognize each other, better harmonize their relationship, relax and get positive emotions.
• For parents and children. In case of combined package the child participates in an Art program, and the parent takes SPA procedures. At the end of the program they enjoy healthy meal together. The art program is useful especially for children. Thanks to the program, the children relax, become harmonious with themselves and their surroundings, as well as reveal their own talents and resources.
• For friends and corporative teams. While taking his program the team members will relax, spend an interactive time together and become closer. In case of corporative teams it's a good way to strengthen team spirit.